I love a messy bun. It looks cute with little to no effort. I have so much hair and it's thick, so my messy bun only stays some what controlled with about 6 bobby pins! I saw a girl talk about these bun spiral pins on Snap and thought I would give it a try. It took a minute to get use to putting them in correctly so they grabbed the hair, but when I did, it held! (like shaking your head to your jam hold).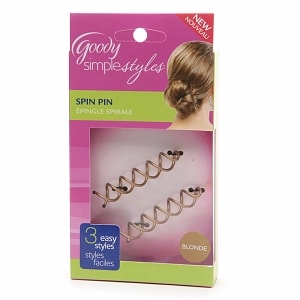 I purchased these bun spiral pins at Target for $5.99
Defiantly a must in my beauty arsenal.